Essen 2015 – Pinata Party
Collect the sweeties!
I should be good at this.
This is essentially an abstract puzzle game…
You have a board covered in Candies…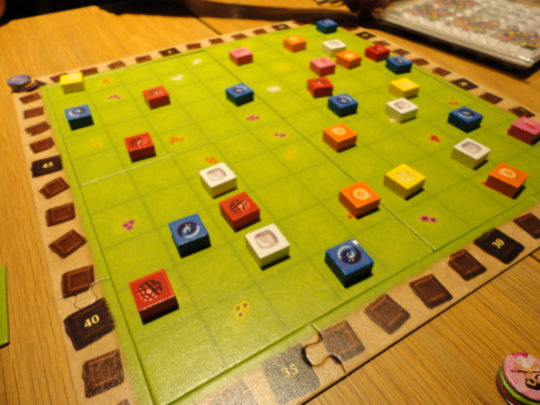 You have two tiles that tell you how to move. You select a piece and move it twice, once with each action on each movement tile.
You need to get candies next to each other, if you do you pick them up to score.
When no one sees any legal moves the game ends and you score based on the scoring card for the candies you have collected.
Most points wins.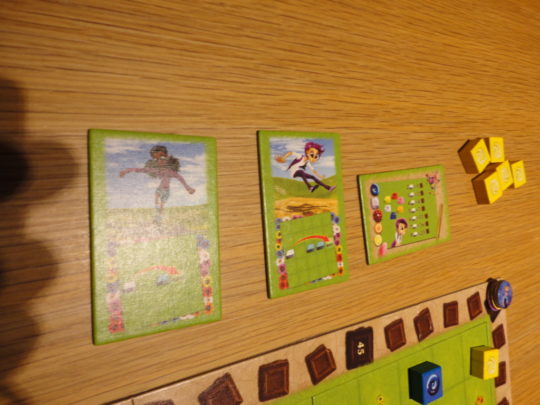 But, the best thing about this game is that the two movement tiles and the scoring tile each game are randomly drawn from a big stack, keeping things different.
We played two games back to back and each one was similar yet very different.
Did I like it? Well, I bought it so yes. 🙂
That variety adds a lot to the game so I'm looking to trying different combinations.