Gameday First Play – PitchCar
Flick your way around the track…
It's PitchCar mini, but bigger!
I wrote about playing PitchCar mini over a year ago and mentioned I'd love to play it again.
I got the chance to play the bigger version. Same game, different size.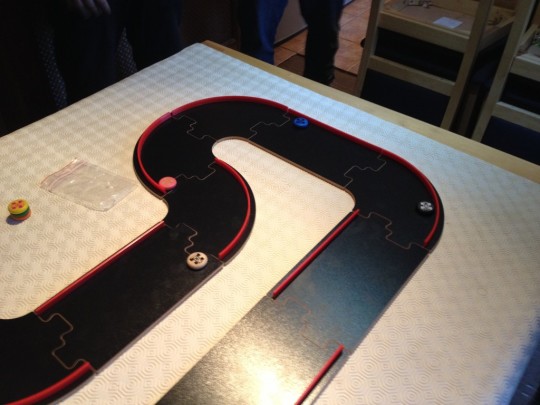 I enjoyed it again and can't wait to play it some more.
Here's a two second clip of the eventually winner flicking around a tight bend.