Essen 2014 – One Night Ultimate Werewolf: Daybreak
One of the best games from last year…
…made better!
I really enjoyed One Night Ultimate Werewolf last Essen and this one was just as good.
This comes with all new roles and each one bringing something different.
Roles include a Werewolf that doesn't open their eyes, a character that flips a non-werewolf/tanner card face up and a curator that gives out a random counter that gives them a role a role that overrides their role card.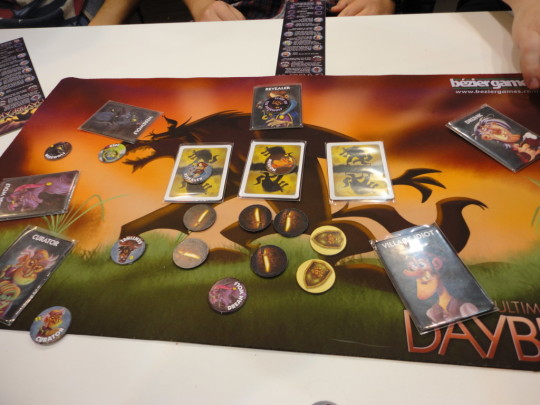 I had the Village Idiot that moved everyone's card to the left or right, except mine. I outed the Werewolves by saying I moved everyone right when I moved everyone left, Villagers won. Yay!
The iPad app looked great too and all the characters fitted on it well. It might be a little cramped on a phone but you can't really complain.
Very good game, waiting for this one to come out retail.