Essen 2014 – Dino Race
Race towards the finish…
..and away from the Lava.
A track is created with tiles starting with a Volcano and trailing around the table. Everyone gets 2 Dinosaurs on tile 1 and 2.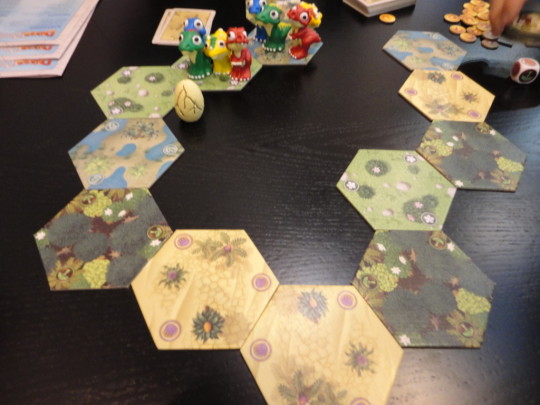 The start player gets the Egg, and blessing and a curse. You play cards from your hand matching a terrain tile to move your dinosaurs forward.
Then you roll a die. If it's a terrain type everyone draws a card for each Dinosaur on that Terrain. if it's a volcano, the player rolling the die takes a fire token. You then flip over the Volcano, or the next tile in it's path and the Lava starts chasing you around the board.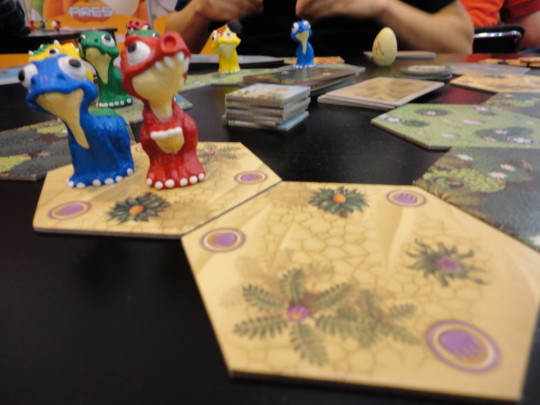 If you get a Lava token and you're holding the egg you discard your hand. There are cards that let you pass the egg, and knock down Dino's on your tile.
When you finish you get point tokens but if you cross the line with the egg you get another, different one, most points wins.
Nice bit of fun, what it lacks in tactical play it makes up in cuteness 🙂