Essen 2013 Suburban Dispute
Self billed as a 'stupid game of blind luck'…. Correct.
You choose either a Gangster family or an Upper class family.
Your goal is to screw over your neighbours by playing nasty tricks on them.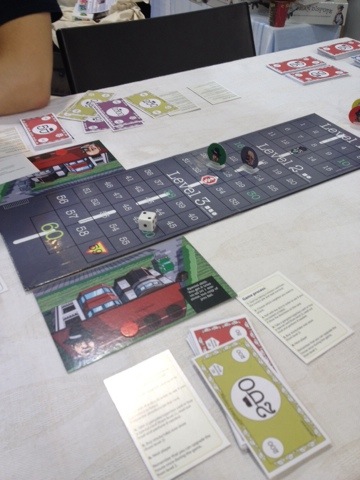 You draw a mission card, roll a dice and pass or fail. This missions are funny such as filling your neighbours mailbox with water and freezing it.
Level 1 you fail on a 1, level 2 on a 1 or a 5 and Level 3 on a 1,3 or 5.
Basic.
You get a bonus card for passing and you generally get money or move up the board.
It is very random and simple.