Essen 2013 Kragmortha
A party game for 8 players, we played an oversize version.
You use cards to move your goblin around Rigor Mortis' lab to steal potions. But you can also use cards to move Rigor Mortis towards the other Goblins so he punishes them!
This is where the party game element comes in. the punishments are things such as sitting with your leg outstretched with a card on your knee…. Like I got first turn…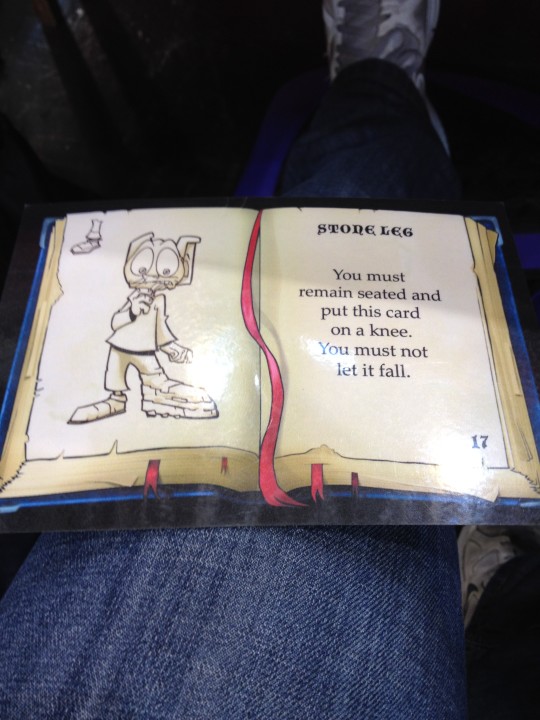 One guy had 5 punishments on him at the same time and it got crazy.
It was a fun party game, one that would be good with the right group of people.