UK Games Expo 2016 – Unusual Suspects
Technically, we played this when we got home but it was purchased at the event so I'm counting it.
A game of stereotyping.
Eliminate all but one card in as few rounds as possible to score the fewest amount of points you can.
So peoples faces are laid out in a grid…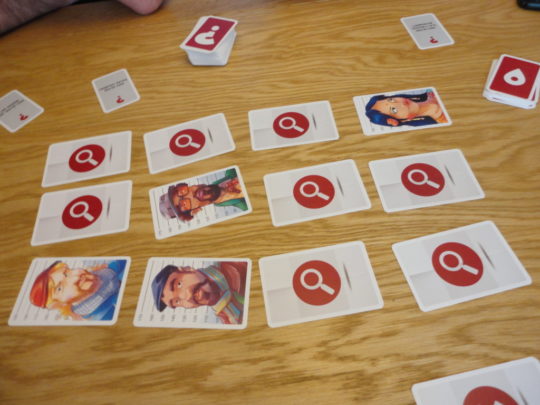 One person knows which picture you're trying to get the rest of the players to find, they wear a cap so you can't see their eye-line.
Players flip over a question and read it out, the capped player flips over a card for yes or no as the answer to that question.
Then, the guessing players eliminate people based on that answer by tapping the card, the capped player will flip them over if they should be correctly eliminated.
The more you flip over the more points you score but the earlier the round the fewer points you earn. So if you eliminate 4 in Round 1 you get 4 points, Eliminate 4 in round 2 you get 8 points. Remember, you're trying to score the fewest points.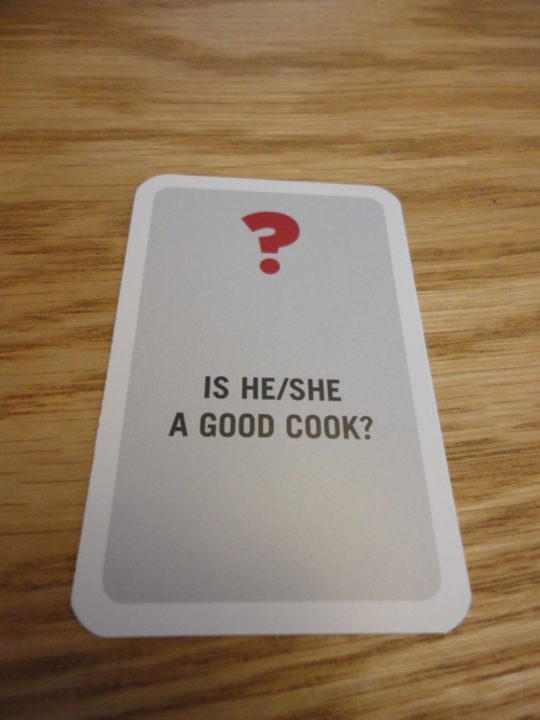 So you push as much as you can trying to get a good score, but push too much and pick the 'Suspect' and you lose as a team.
It's good fun, very similar to Codenames but often referred to as Racist which is kinda true, but it's more stereotyping than Racism or Sexism.
For example, the intelligent looking woman who looks shy, does she watch Horror films? If you say no… you've just pigeon-holed her as someone who hides behind the sofa but she may have a full Hammer Horror collection for all you know. She doesn't, she's just a picture but that's what this game is about.
It's good fun, probably best played with people you know in a private room, just in case 🙂