UK Games Expo 2016 – Legends Untold
A co-op dungeon crawl game in a small box.
All cards and a few dice (dice not included)
Bit of an awkward one this 'cause we joined the demo mid way through so got taught the rules as we played… But there are so many symbols and things I didn't exactly get what was happening, I just rolled dice n stuff… But I do know a few things…
The dungeon is made up of cards and grows as you explore…
Some areas are Dark, some are Light and this has effects on your character. Your character is also made up of cards and you have a main card, skill cards and equipment…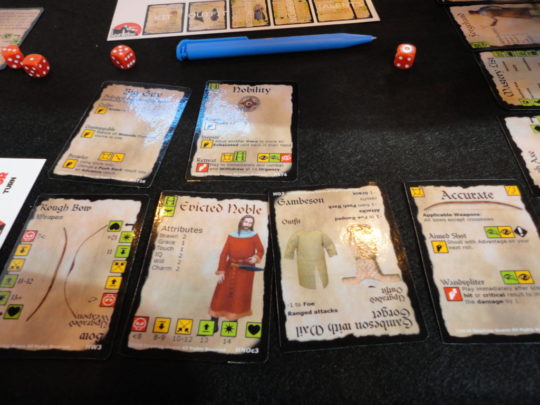 See all the symbols? The colours mean something to and it made sense at the time but I can't remember now 🙂
Combat and Skill checks are done via dice and you have a spread of effects on your weapons which you check against your roll including any pluses or minuses.
Roll high and you hit, roll very high and you hit harder. Roll low and you miss and may even hit a party member.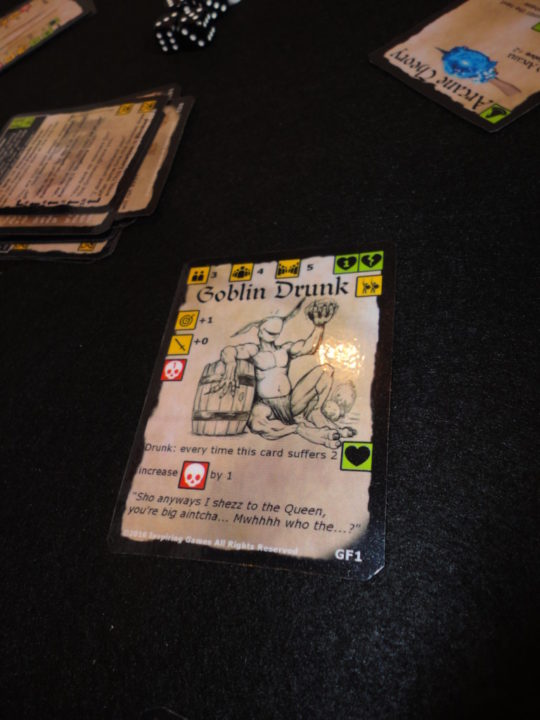 The enemies deal damage etc which I believe you mark by discarding/flipping equipment cards you own.
Overall, I think the game will be good when I'm explained the rules fully and it's just cards in a small box so I expect the price will be favourable.
I'll definitely give this a go if/when released, look for this on Kickstarter.