Top 10 Games from Essen Spiel 2014
It was another great event and played a lot of games.
It was actually quite hard to get it down to 10…
That's not as good as it sounds. No games were outstanding, but very few games were crappy so there was a lot of games ranging from OK to good.
We all know of course the best thing form Essen was an expansion to Terra Mystica but here are the top 10 games I actually got to play…
10 – Fatal Rendez Vous
This was in my Top 5 Crazy Games and it really was.
It involves dancing, tapping, blinking and dramatic death scenes…
It was actually a really good laugh but to be fair, could be easily proxied… except for the handcuffs.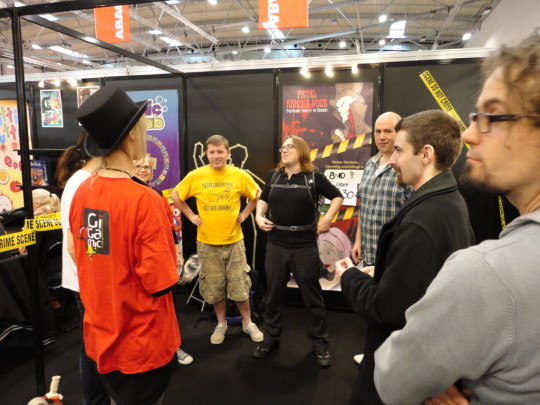 9 – Click & Crack
A cute penguin programming game which left me feeling glad I pre-ordered it. I've played it since and still enjoyed it.
Hoping to get a lot of play out of this.
8 – Samurai Spirit
A great co-op game that I sadly haven't had the chance to play since Essen.
Hoping to get it to the table soon.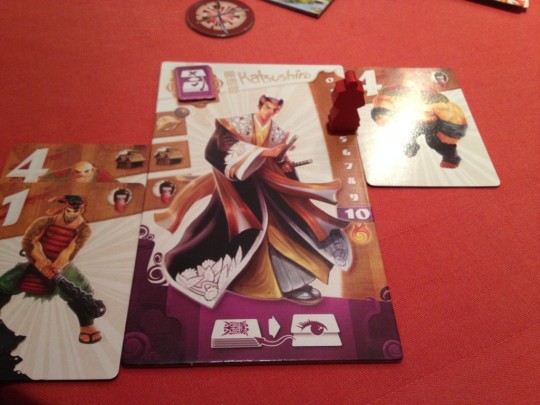 7 – Dungeon Guilds
Been after this game for over a year so glad to get this on pre-order and the game didn't disappoint.
A cute take-that card game that I hope to play a lot more.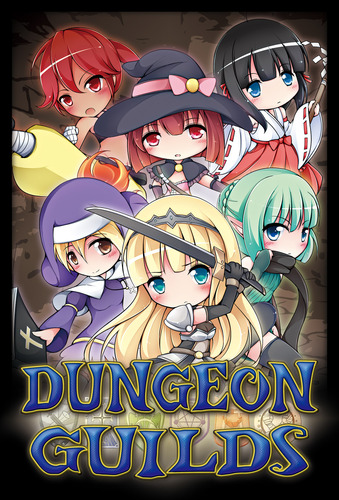 6 – Hick Hack in Gackelwack
I can't pronounce it but I'll play it. A fun bluff/double bluff game with cubes and bird poo.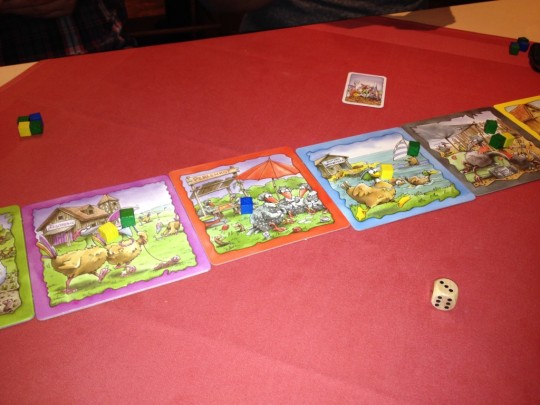 5 – Bucket King 3D
Great game that's a lot of fun and has gone down well in two different gaming groups back home too.
A card game with a very minor dexterity element, it doesn't look anything like the type of game it is.
So glad to own this.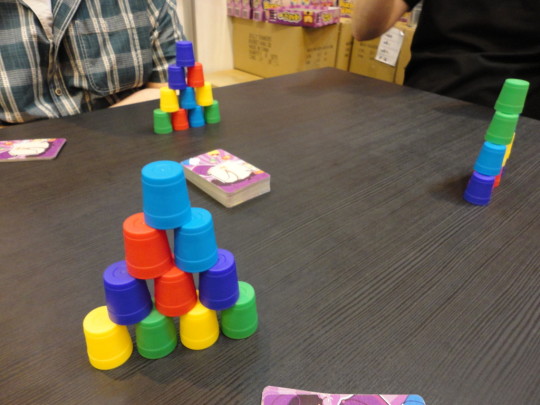 4 – Boom:Runaway
Another game that's gone down well back in England.
A simple card game that was also on my 'Crazy Theme' list 🙂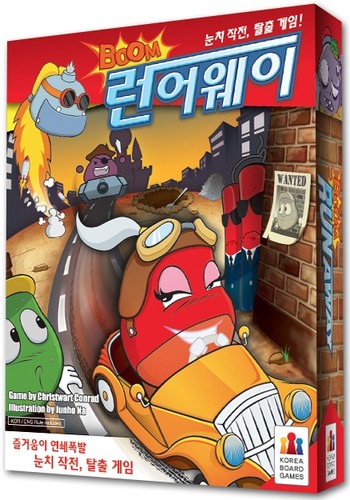 3- Kobayakawa
Yep, you guessed it, it's gone down well back home.
A bluffing card game with very simple rules and adds an element of Poker to No Thanks!… if that makes sense?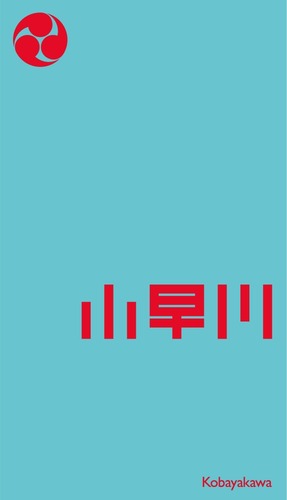 2 – Concept
Played this at Essen and every night since. It's a very fun game which requires thought, lateral thinking and apparently tapping the board as hard as you can 🙂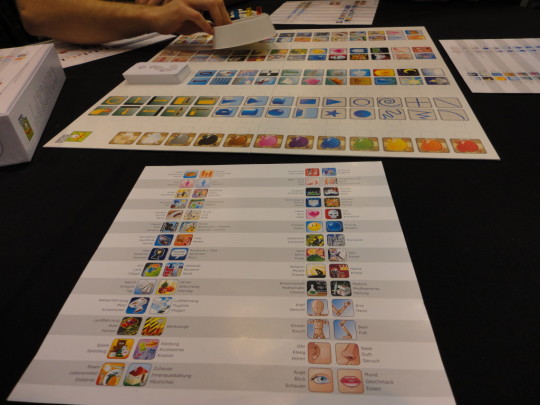 1 – One Night Ultimate Werewolf: Daybreak
My 6th favourite game from Essen last year is my favourite from this year.
It does away with the few things I don't like about the game and adds a lot more. Of course it could add more stuff that bugs me but we'll see. 🙂
I've backed this on Kickstarter.