TableTop Day – Summoner Wars
This game was bought by Diablos and he picked up an extra board so we could 2 vs 2.
Do I like the quality of the components? Yes
Do I think it's a good game? If I'd lasted more than 4 turns I would have an opinion…
Ok that's not strictly true, I really enjoyed the game. I get get pasted by a sneaky sneak attack which took my Summoner out very early on. But that gave me the chance to read about the other factions which made me excited to play the game again.
The teams were…
Shadow Elves – Diablos
Swamp Orcs – Onimi
vs
Deep Dwarves – Jesta
Vargath – DoctaJonez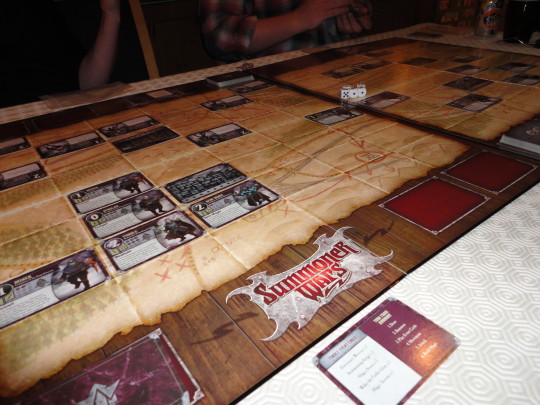 As I said, I got pasted early on and with Docta having an aggressive race he ran his Summoner in and it is eventually got caught .
I'm looking forward to playing again so I can try out some different races and maybe last more than 4 minutes…