TableTop Day – Blood Bowl Team Manager
We had TableTop Day a day early, and at home, we're rebels like that.
We could go the whole day playing brand new games but decided to start off with one we technically have played before, Blood Bowl Team Manager, but with the never-played-by-us Sudden Death expansion.
As DoctaJonez wasn't allowed out was unavailable until the afternoon we started off with games suitable for 3 people.
Blood Bowl Team Manager – Sudden Death has 3 new teams.
Champions of Death – Undead – Played by Diablos
Black Fangs – Vampires – Played by Me
Naggaroth Nightmares – Dark Elves – Played by Onimi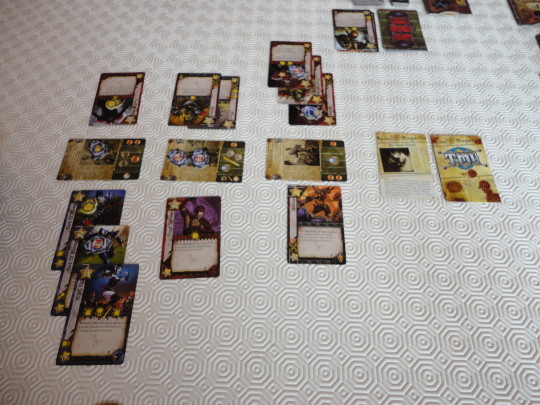 Enchanted balls, contracts, new teams, regenerations, knock down effects etc add to an already good game.
It still feels that Staff Upgrades are more powerful than Team Upgrades or Star Players.
I usually go for Staff Upgrades when I play but I wanted to get Star Players for a change, as the results show, I came last.
The Champions of Death had the most Staff Upgrades, and it shows.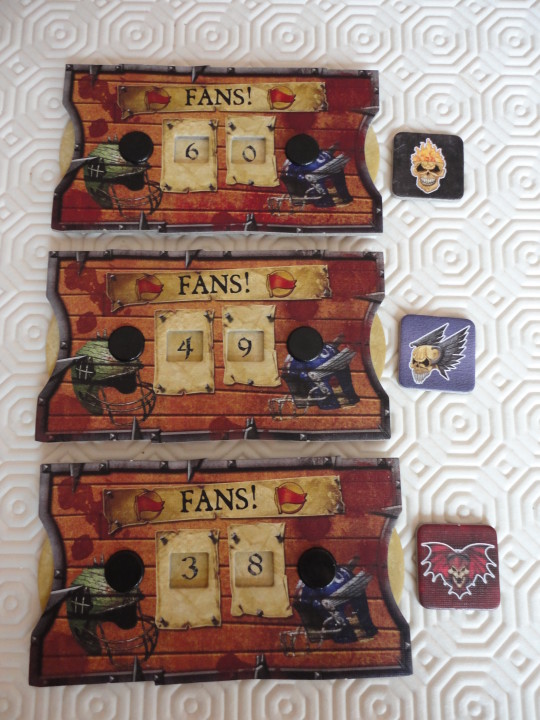 I did enjoy playing it. It's been a while since we got this game out and I forgot about the tactical side to the match-ups and how much thought and planning is needed.
Last place but enjoyable, a good start to the day.