Games for 2014
It's still very early but there are a lot of games that look interesting out this year already.
These are the ones that interest me…
Xia: Legends of a Drift System
Xia: Legends of a Drift System is a 3-5 player sandbox style competitive space adventure. Each player starts as a lowly but hopeful captain of a small starship.
I would have backed the Kickstarter if the postage wasn't so expensive. I don't have many space games as it's not really a theme I enjoy but this one looks good.  It really does seem like a sandbox game where you can do pretty much what you want. It also looks pretty.
Kaosball: The Fantasy Sport of Total Domination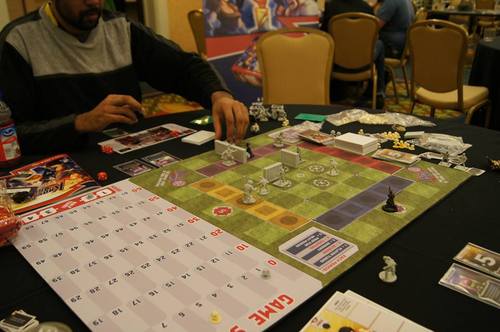 Kaosball is a new kind of fantasy sports game, combining rugby-style passing finesse and first person shooter domination-style scoring. The result is a tense game of skill, bluffing, luck, and lethal brutality like you've never played before!
Backed this as soon as the Kickstarter started and paid for all the extras. I loved Blood Bowl and Dreadball did interest me but two player games won't get any play for me. Kaosball is along the same lines, lighter, quicker and 4 player. Can't wait for this one to come from Kickstarter.
Legendary: Paint the Town Red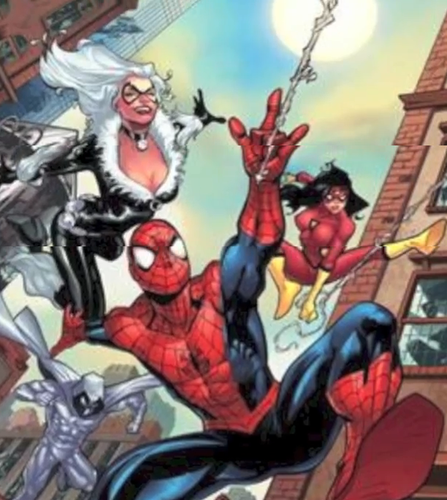 Spider-Man and his allies make their long-awaited return to the Legendary Universe! The Spider-Man Expansion is a Small Box Expansion to the Legendary: A Marvel Deck Building Game.
I like this game and the expansions keep adding something different. I don't own the base game but I'm sure the person in my group that does will get this 😉
Archer: The Game
Channeling the action, adventure and danger that comes with everyday life in the Archer animated series, Archer: The Game will let fans play as their favorite secret agent or staffer, competing against other players.
Pre-ordered this. I know pretty much nothing about the game but I love the TV series so hopefully the game is at least "good". It was pretty cheap too so no biggie if it isn't.
Pathfinder Adventure Card Game: Skull & Shackles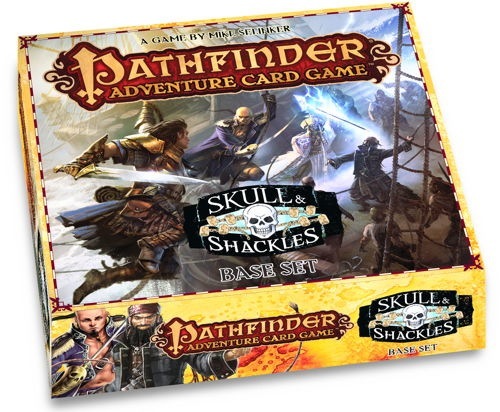 All Hands on Deck!

There's adventure to be had on the high seas when a group of press-ganged pirates becomes embroiled in the plots and plunder of the Shackles—an infamous island chain dominated by pirate warlords. But as these new swashbucklers make names for themselves, rival scalawags, enemy navies, legendary sea monsters, and the infamous Hurricane King himself seek to see them walk the plank. Who will survive when there's loot on the line?
Most of my group have enjoyed playing through Rise of the Runelords and I gave it my 2013 game of the year. So, if by the time the new one comes out we still want to play a game like it, I'll pick this one up.
Dead of Winter: A Crossroads Game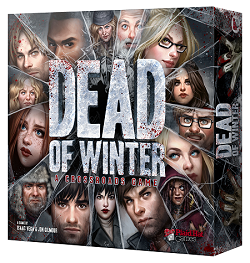 Dead of Winter: A Crossroads Game, the first game in this series, puts 2-5 players in a small, weakened colony of survivors in a world where most of humanity is either dead or diseased, flesh-craving monsters. Each player leads a faction of survivors with dozens of different characters in the game.
Another one I have pre-ordered thanks to Plaid Hat Games bringing their pre-order system to cover Europe. This game is co-op but as everyone is out for themselves the 'Alpha Player' issue that I hate in co-op games is done with. It looks like it tells a nice story as you're playing too. One I'm looking forward to a lot.
Assassin's Creed: Arena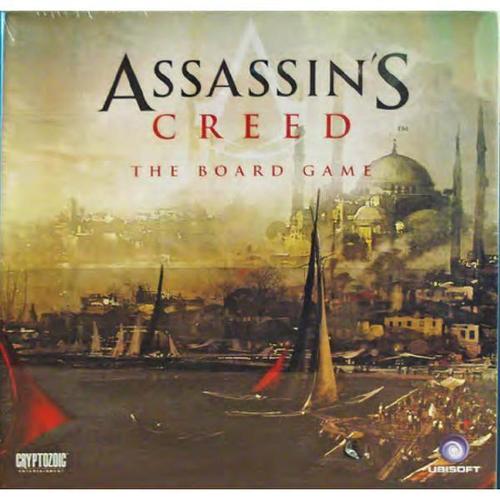 In Assassin's Creed: Arena – based on the Assassin's Creed video game series from Ubisoft – players compete to uncover the best targets for assassination, but before you can go in for the kill, sometimes you have to deal with pesky guards as well as your opponents. Players will collect cards and treasure, move guards, and hide within the city of Constantinople until they find their time to strike. Combat is handled through cardplay, and the player who best manages his cards will have the best chance at victory.
Another pre-order for me. Again I know very little about it and again it was cheap. I liked the video game and I like the idea of this game form the description. Hopefully it will be good.
Galactic Strike Force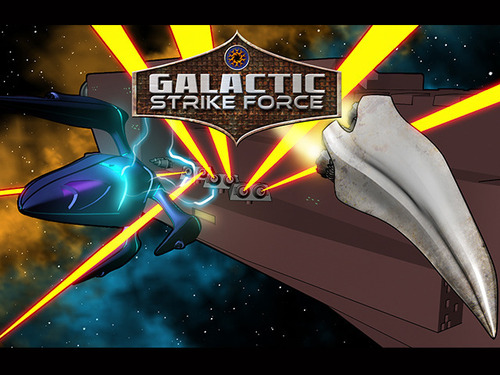 Galactic Strike Force is a cooperative, deck-building game in which two to six players each take control of a ship and a crew in defense of the galaxy! Dangerous opposition forces threaten to overrun the entire galaxy, and the players must not only build up their ships, but also work together tactically to stop them!
From the creators of Sentinels of the Multiverse, a co-operative space themed deck builder. This is one I missed from Kickstarter again due to costs but one I may pick up when released. I would like to see more detail about it first.