Gameday First Play – Obama Llama
"Now, some have said I blame too many problems on my predecessor, but let's not forget that's a practice that was initiated by George W. Bush."
~ Barack Obama
Welcome to the rhyming game with the funny sounding name! Obama Llama is full of weird and wonderful rhymes. You'll come across Cara Delevingne on a washing machine, George Clooney doing a moony, and Harrison Ford swallowing a sword. Your job is to describe or mime these rhymes, with your team shouting out as many as they can in 30 seconds time.
Yep, that's about it… You play in teams, one person rolls a dice and takes a card of the matching colour. You then has 30 seconds to score up to 3 points. Each of the 3 cards ha you play this same rhyming game in 3 different ways…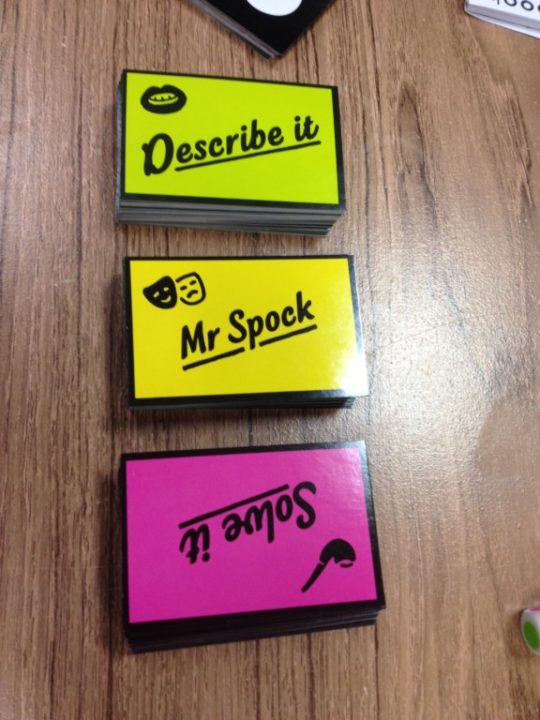 "Describe it" is where you are given the rhyme and you have to get your opponent to tell you what it is without using the words on the card, like Articulate.
So I might say "Singer of 'Baby one more time' is very upset" you would hopefully say Britney Spears is in Tears… You get the idea.
The "Mr Spock" card has a different celeb on the back through the deck. This is where you mime the 3 clues but they are Start with the name of the celeb so the guessers have something to go on.
The "Solve it" are the opposite of the describe it cards. You have the description of the answer to read out and you hope the guessers get it right.
After you get a number of correct answers you reveal 2 cards from a deck…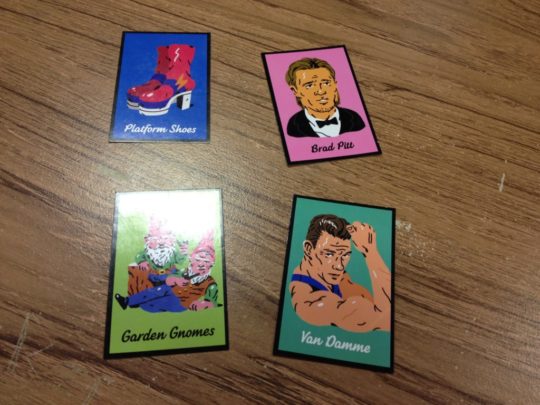 If you are able to match a pair you keep them for a point, most points wins.
Apart from the fuzzy scoring system this is a good, fun game.
The decks are quite small and the rhyming thing will make them quite easy to remember so re-playability might be a bit low.
But, it is a fun for a short party game.