Gameday First Play – Loopin' Chewie
Rrrrrrr-ghghghghgh!
~ Chewbacca
Chewbacca in the Millennium Falcon is tasked with knocking out the other players' stormtroopers. When only one player has stormtroopers left, that player wins.
Simple one… It runs on batteries and an arm swings around with Chewie in a Millennium Falcon.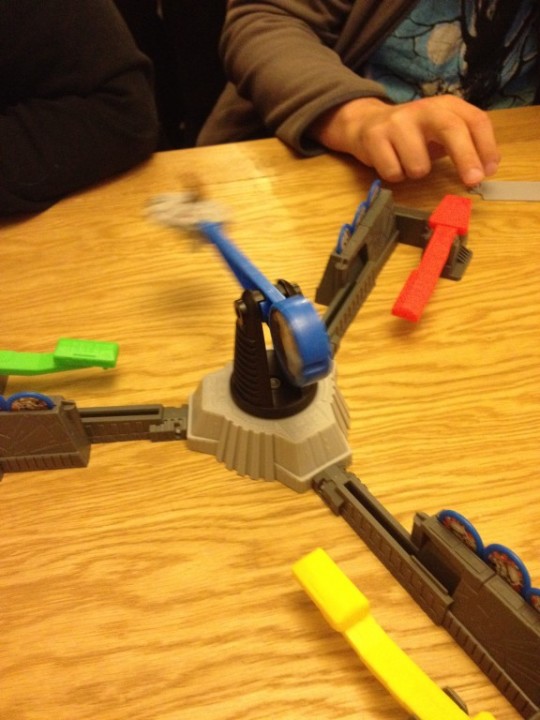 You have 3 Stormstrooper tokens and a lever. If you hit the lever as Chewie flies around you knock him up and over your tokens. Miss and he'll hit a token and you'll lose it, lose all 3 tokens and you're out, last player left in wins.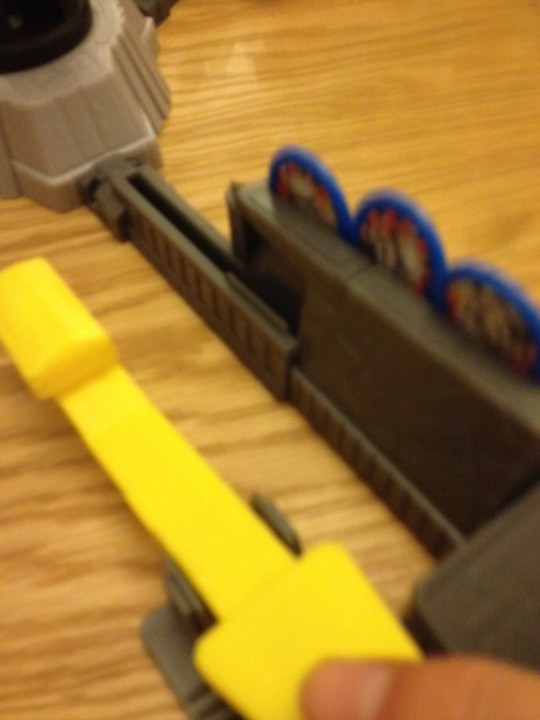 It's VERY good fun. You can, if you're good enough, flick up Chewie so he flies over your opponents lever and lands right on the token. That's satisfying.
It's not perfect as sometimes he can hit a token and it doesn't fall down, oh well.
Still, it's a lot of fun!