Gameday First Play – Keep Talking and Nobody Explodes
"When you don't talk, there's a lot of stuff that ends up not getting said."
~ Catherine Gilbert Murdock
One player is trapped in a virtual room with a ticking time bomb they must defuse. The other players are the "Experts" who must give the instructions to defuse the bomb by deciphering the information found in the bomb defusal manual. But there's a catch: the experts can't see the bomb, so everyone will need to talk it out – fast!
So, I played this right after Them Bombs and this is pretty much the same thing in a way.
You have players who have a manual and they know how to defuse a bomb, also, they know what to look for…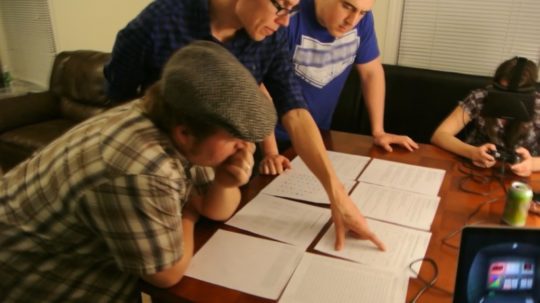 The other player is trapped in a room with the bomb (in VR obviously) and needs to relay information about the bomb to the other players.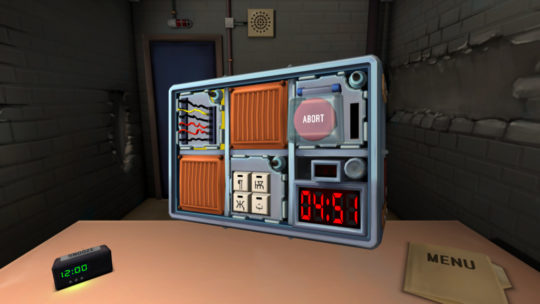 When in VR it's really cool. You can (and have to) use the controls to flip and spin the bomb to find information about it, as well as interact with it to defuse it.
Finding information about the bomb helps the people in the real world with the manual ask the right questions, and give the right instructions.
Eventually you'll diffuse the bomb, or time runs out…
Positives
The positives are the same as 'Them Bombs', Fun, Quick, Simple and FREE!
The added bonus of the VR not only adds realism, but it removes you from the table and places you in a room away from the other players. I felt more like I was on a headset to the bomb disposal experts, not on an iPad.
Negatives
Again, just in app purchases to make the game re-playable. But who am I to deny a bit of cash to a company that makes a great product?
Summary
Fantastic game, the tech isn't needed, but if you have a VR headset this is a 'must download' game.