Gameday First Play – Exploding Kittens
Exploding Kittens…
Let's get this out the way.
Originally an expansion for Exploding Kittens, the most successful Kickstarer project ever, that contained cards that were too horrific and/or incredible to be included in a kid safe version. As a stretch goal this was turned into a stand alone game that can be combined with the standard Exploding Kittens deck.
So you have a hand of cards, one of which is a Defuse card…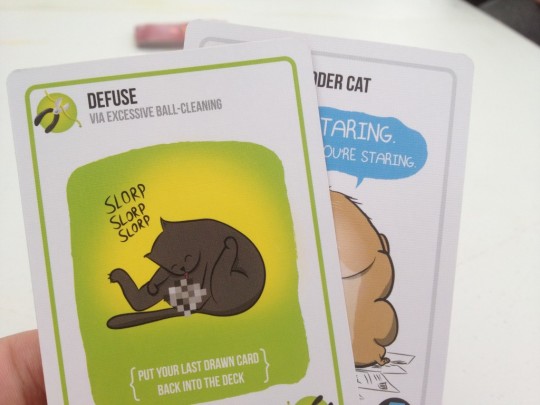 Basically you play as many cards from your hand as you like. Some are actions cards, other are normal cats… Most are a bit disgusting but I like this one…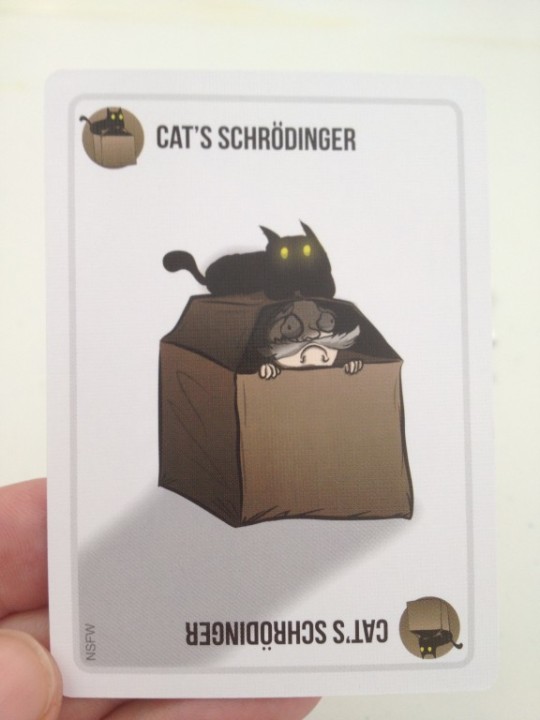 If you get a pair of these you play them both to steal a card out of someone's hand.
At the end of your turn you draw 1 card and eventually someone will draw an Exploding Kitten.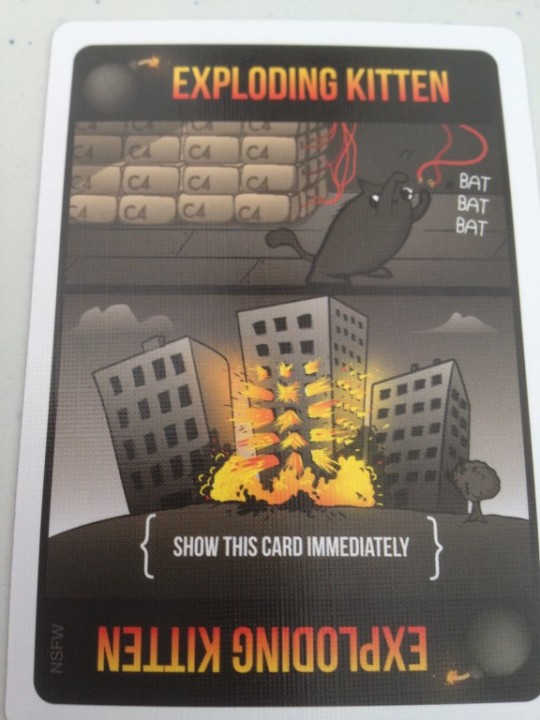 That player can use a Diffuse to stop it knocking you out the round and put the Explosion back in the deck. If you can't or, someone uses a 'Nope' card to counter your Diffuse you're out.
Last player left wins.
Not awful, but I'd rather play either something like Fluxx, or just Love Letter.