Gameday First Play – Cheaty Mages
Another Essen pick up I didn't get a chance to play until I got back to England.
I always have high hopes for Seiji Kanai games.
You play a Wizard who is casting spells on several creatures who have a power value and a money value.
The aim is to make these creatures stronger or weaker to make them win the fight…
Why? Well when the monster are revealed and you draw you have of spells, you bet on who you would like to win.
The Judge bans certain types of spells and also ejects/dispels fighters who have had too much mana spent on them.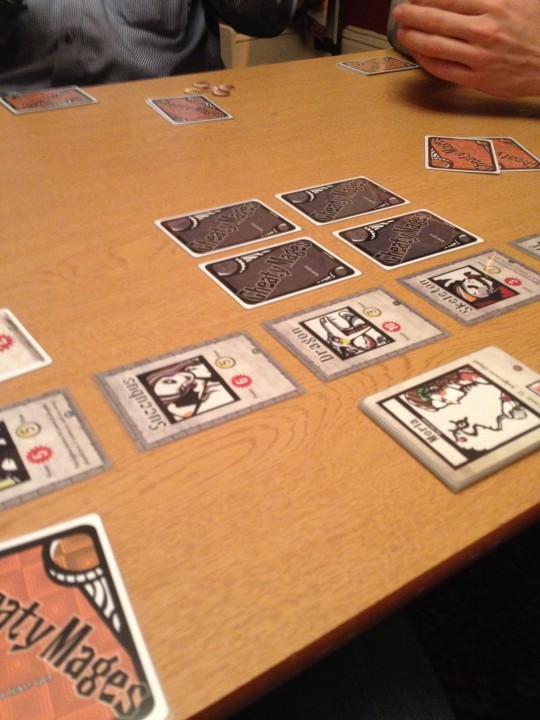 It's OK but as with Wooolf!! I played with some slow players and it's not supposed to be a slow game. I'm looking forward to playing it again to see how things work out.