Gameday First Play – Four Elements
"Move swift as the Wind and closely-formed as the Wood. Attack like the Fire and be still as the Mountain."
~ Sun Tzu, The Art of War
Four Elements is a quick turn based game, packed with action.
There are no dice, no cards and no rule-book. How you take down your opponent is up to you. Will you build a mighty fortress? Will you use strategy to gain an advantage? Can you master the Elements?
This is a very simple game…
You pick an element and you have a load of pieces… Each element is designed and built slightly different, including having a different weight.
You have a main piece called a 'Lord' and you flick your pieces around the table trying to knock your opponents Lord off the play area before they knock yours off.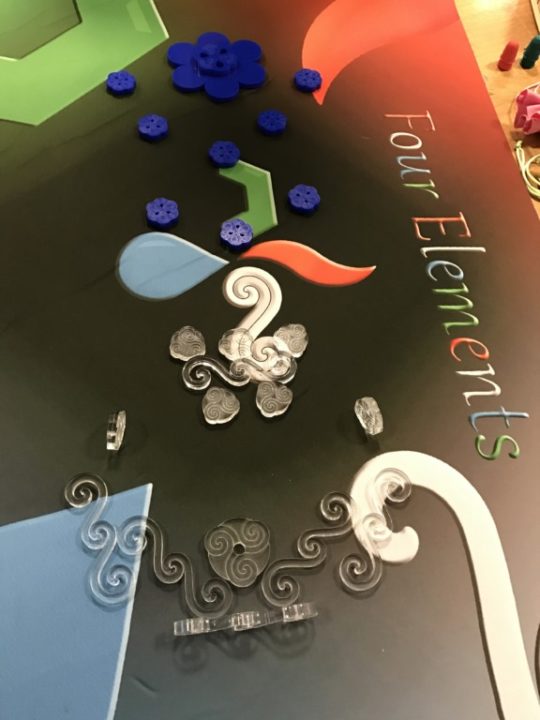 You can try and tactically place your pieces  or just group them together and try to make it hard for your opponent to move your pieces out the way.
It's not all about strength as it appears, you can flick hard but if you're not accurate or you're not planning a follow up move with another piece you'll probably lose.
The game swings back and forth between needing to defend and needing to attack and a bad shot can suddenly turn the game and put you on the back foot.
It's a good fun dexterity game.