Fave 5 Blood Bowl Team Manager Star Players
OK so I don't like star players in the game.
They're stronger than Linemen but no where near as strong as Staff Upgrades.
But anyway they can turn things in your favour so these are my Fave 5 from the game…
(Note: I did this top 5 list before the expansion came out and all 5 were from OWA. DSS has changed that, BIG TIME)
 5 – Janglin' Jack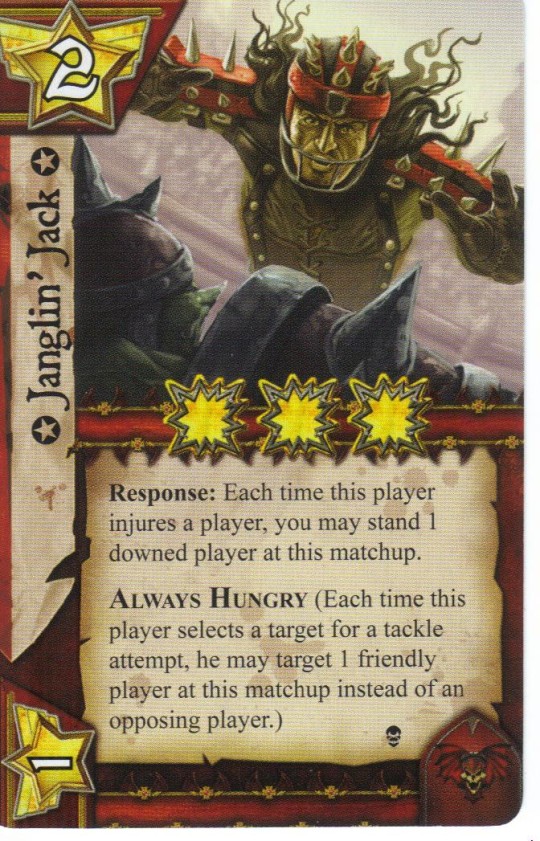 Can turn around a match-up by standing up one of your big guys. Often I will take out one of my own players to stand up someone better.
4 – Eldril Sidewinder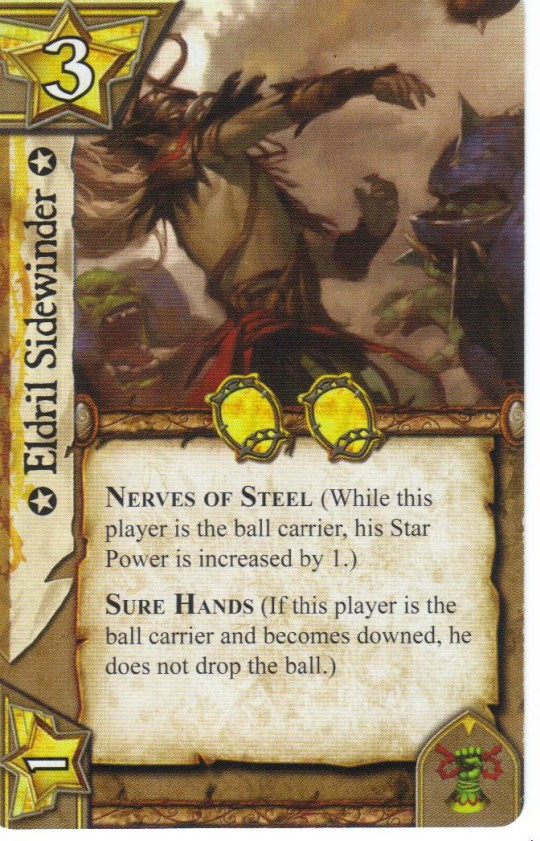 You get the ball, you don't drop it AND your star power is increased by one while holding the ball. Very good at a match-up where you want the ball.
3 – Emil von Carstein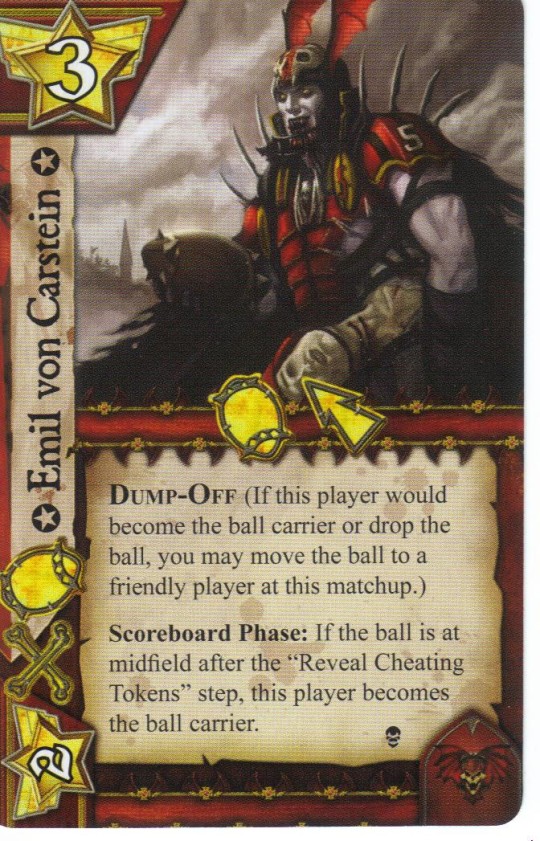 A bit random i guess but very strong. The bonus of randomly picking up the ball is very strong, doubly strong when you think it's hard to drop the ball into midfield in the first place.
2 – Griff Oberwald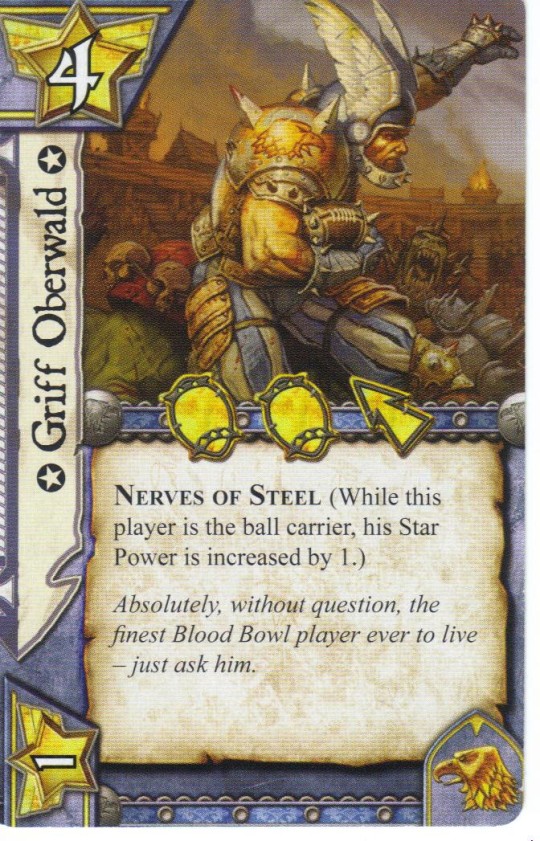 I have a soft spot for Griff as he was my fave player in the board game from 20 years ago. But he's still good in this game as the ball carrier his value is 5, one of the toughest in the game.
1 – Luthor von Drakenborg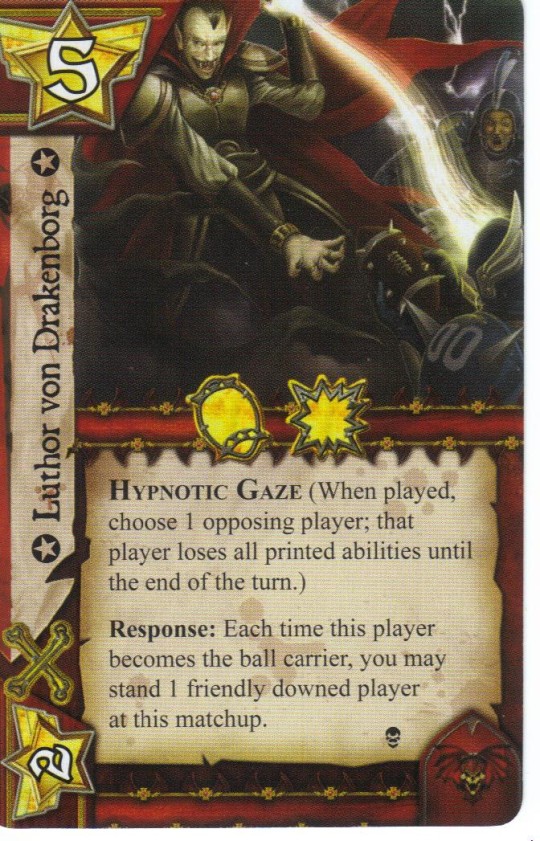 My previous entries in the top 5 all have cool abilities like Nerves of Steel, Dump-Off or Sure hands, Luthor negates them. VERY useful when your opponent is hiding his weak ball carrier behind someone with the Guard ability.
Not only that, you can stand friendly players up when you get the ball, awesome.