Essen 2015 – Sherlock
A memory game.
A small game.
Quickly…
There are a bunch of tiles. Each row contains one of each different picture, or suspect if you will.
You flip over one in a row and one in a different row, if they match you flip over a third…
If they match you remove them, if not you flip over a book.
Get rid of all of them, you win. Get to the last page of the book, you lose.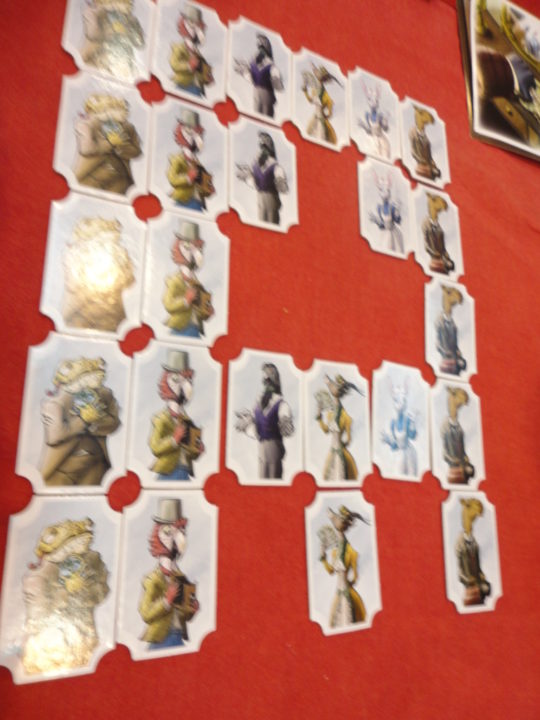 That's it really.
Fun for kids maybe… although we did celebrate when we won 🙂