Essen 2015 – Poseidon's Kingdom
This game has a tidal wave in it…
…but did it make a big splash (Groan)
You're sea creatures trying to rescues little tokens, your little friends, and fulfil hidden goal conditions.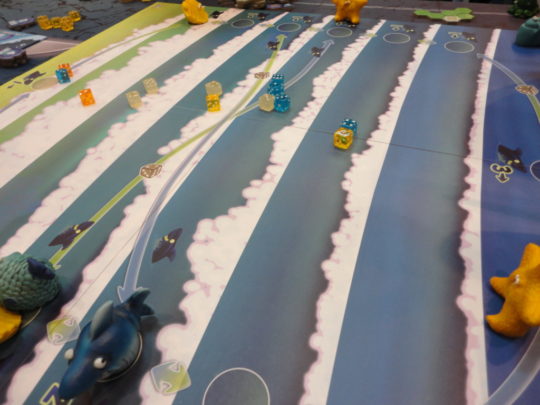 You do this by building a reef in-front of you which shows the actions you can take. You build your reef upwards and the higher the level the action is on, the more times you can take it in a turn.
The main part though is putting dice onto the tidal wave which you tip forward, scattering dice around the board.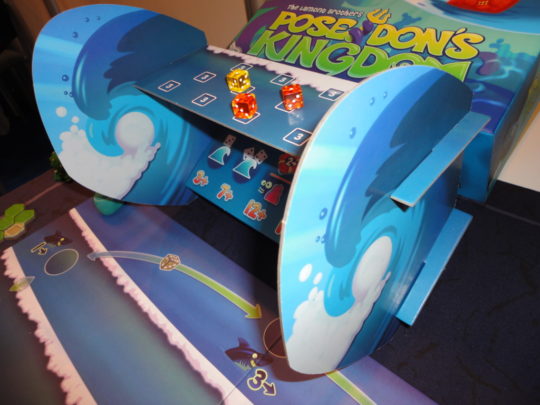 You collect these dice to do things…
There is a shark moving around a designated path and he can eat your characters if you're in the way.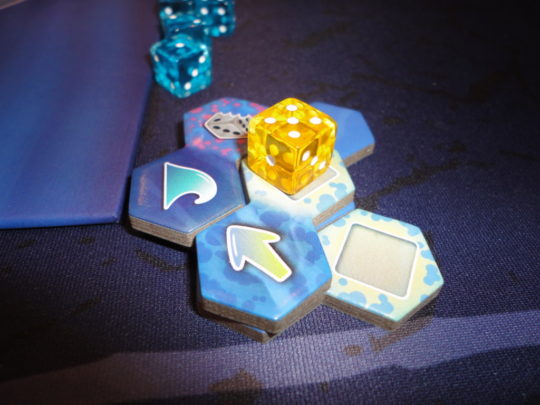 It's a very pretty game, probably aimed a younger audience. But the hidden goals are REALLY hard to look at so you really don't know what you're trying to achieve by the end of the game. Of the 10 (I think) available, we only saw 3 between us…
Still, it's fairly unique.