Essen 2015 – King's Forge
Dice placement! Get cards that give you abilities.
Then give them back?
To win this game, you need to be the  first to 'Forge' these 3 special cards.
To do this, you roll your black dice and use them to take actions. You can buy cards that give you actions which you can use your other dice to activate.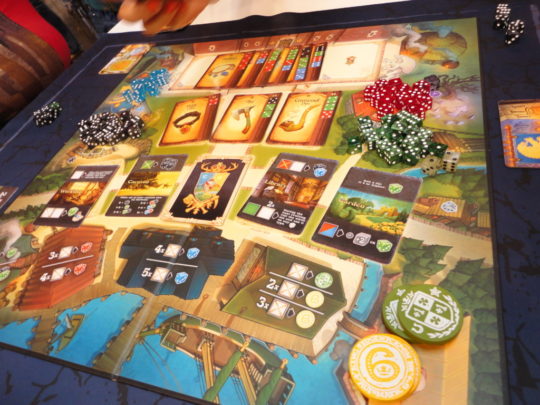 Some actions give you different colour dice to use with other different actions.
But at the end of the round these cards you use get returned to the middle…
You get 5 dice and you can use 4 of them just to buy a card and activate it… so it has to be worth it.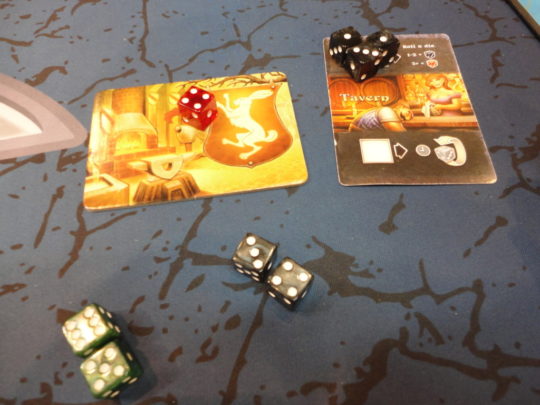 We only played part of the game but so far from what I've seen I'm unimpressed. I am willing to try a full game though as maybe these early action choices will have a point.