Essen 2014 – WeyKick
Not the kind of Tabletop Game I usually write about.
But it's fun all the same.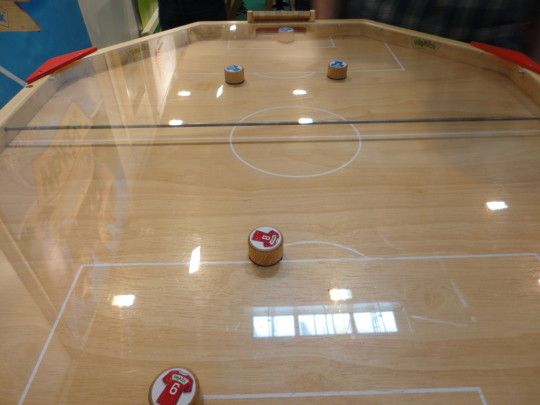 So you have 3 players on the pitch, 2 magnet controllers underneath. You move the players around and try to score goals.
Controlling 3 players with 2 handles is hard so we tended to camp on on the goal line.
We played it for a bit, I won a little mini tournament.
Lots of fun but obviously very expensive.