Essen 2014 – Serpent's Tongue
Spell Books and a whole new language.
Alum!
Serpent's Tongue is a spell-casting simulation game, with a standalone core set that is expandable with Inscription Packs. In the game, players become Magi by building their Hardbound Spell Codex with Incantations and casting them using an actual functioning language, whether in competitive battles or cooperative adventures.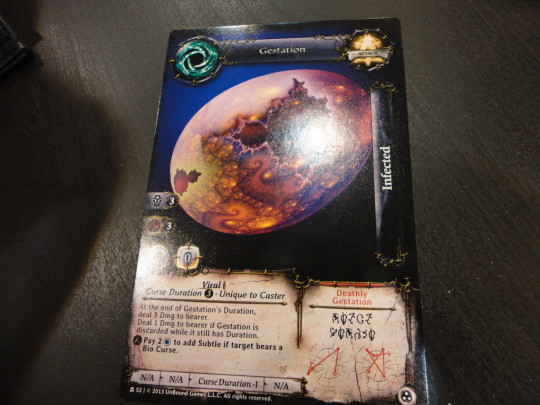 You use mana to cast cards to deal damage. Some spells have requirements that you need to have already cast something to be able to use it.
There are two really cool things about this game though.
One is the spell cards are A5 size and fit in really nice looking leather spell books.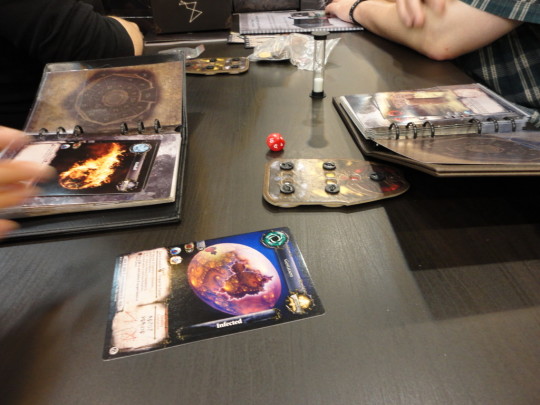 The other bit is to cast spells you need to say the spell name and to get the spell name you need to follow a line on a grid that translates to part of the spell. you need to correctly read this out to be able to cast the spell.
it's a nice looking game and I'm looking forward to playing a full game of it.