Essen 2014 – Cappuccino
Abstract cup stacking game…
Let's see who has the biggest one.
So you lay out the cups so the hexes are all touching each other.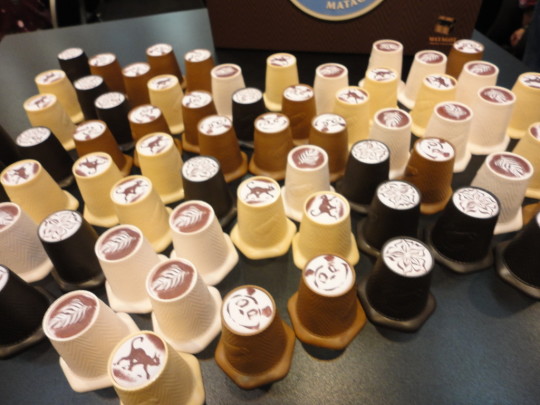 Then you can move a cup to an adjacent space, covering the cup. You can move a whole stack to cover another stack as long as it's equal to or greater in height.
You do this until no one can move.
Then you take each stack that is topped with your colour, stack them up and see who has the biggest one.
Simple.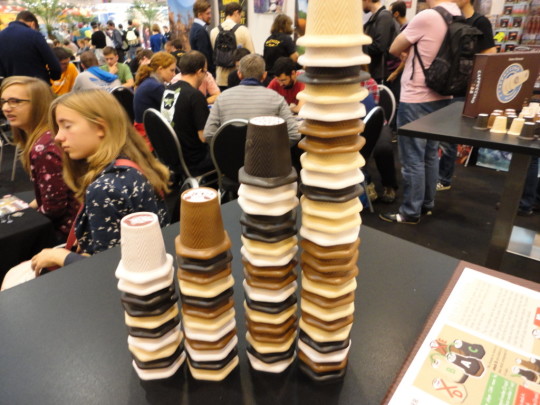 A pretty nice game but one I wouldn't play too often I think. Still, I would again.