Kickstarter – Ultimate Werewolf Deluxe Edition
A deluxe edition of a hugely popular game improved by Bezier Games.
It still plays up to 75 players which is nice.
Publisher – Bezier Games
Designer – Ted Alspach
Minimum Pledge to get Game – $25 ($35 UK)
Best Value Pledge – $25 ($35 UK)
Kickstarter Link – Ultimate Werewolf Deluxe Edition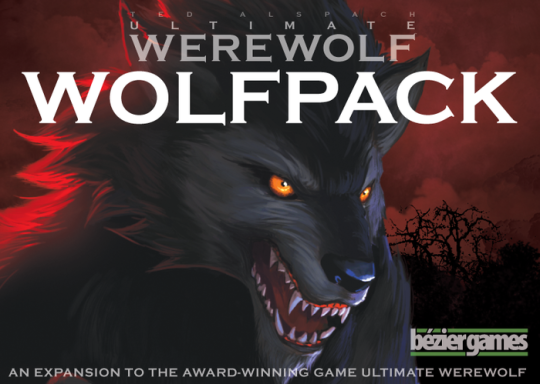 A re-imagining of the best-selling werewolf game: a new design, dozens of roles, and a brand new expansion for up to 75 players.
This is Werewolf with enough roles to satisfy up to a 75 player games.
If you've played Werewolf, this will be the Ultimate edition for you. If not, you could have this in your collection and pull it out when you have 8+ friends around.
Did I pledge?
I really don't think I would be able to play it. People who play Werewolf, have Werewolf. Two of my Favourite games of all time are One Night Ultimate Werewolf and Avalon, they would always take preference to playing a regular Werewolf game.
Love the art options though.