Game Rewind – September 2014
A look back at games I played for the first time in September 2014.
A pretty good month!
Five Tribes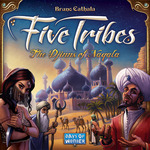 Fantastic Arabian Nights themed game with a nice mancala mechanism. It's looks great on the table and is really smooth to play. A little AP prone but that's ok.
In my top 10 of all time and made better with the recent expansion.
Result: In my collection, no plans for that to change at all.
Olympia 2000 (v. Chr)
Nice and fun Ancient Olympics themed game with a 'Simultaneous Reveal Trick Taking' thing going on. Humorous but sadly lacking that zing that ultimately caused it to lose out to the many other small card games in my collection.
Result: Good, not good enough.
Zooloretto: The Dice Game
Small version of Zooloretto, which is a larger version of Coloretto, but with Dice… I'm not sure.
It was fun I remember, but I don't remember it much.
Result: I'll play it again if there's nothing else
Star Trek Catan
A more complicated version of Catan. I think I prefer the ease of play in the original to the nice looking Star Trek edition.
Result: Don't dislike it, just don't need the chrome.
Pitchcar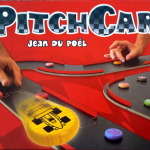 Dexterity racing game where you're flicking car disks around a track. Larger version of Pitch Car Mini and I couldn't separate the two in terms of game play so I guess check to see which you can fit on your table. (or shelf)
Result: Will play any time.
A Once Upon a Time
Story telling in this way is not my kind of game, I just don't like it being my turn… In fact, I deliberately don't play cards to avoid having to speak.
Result: Happy to watch other people play this.
Tomorrow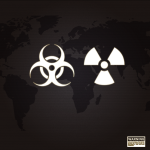 Thematic worldwide combat and negotiation game where you're trying to reduce the worlds population with nukes and biological warfare.
A very good game with all 6 Nations playing differently. But, you need people who will play it seriously and not just launch Nukes for the sake of it.
Result: I'll happily play it with the right group.
Zombie Dice
Roll dice, roll them again. Push your luck, cross your fingers and hopefully it will all end soon…
Result: Dull.
Two Rooms and a Boom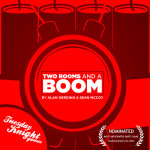 Hidden role game where two teams split up and trade hostages between rooms trying to keep the President and the Bomber apart… or together depending which team you're on.
A lot of fun, very quick to play and 100's of roles to explore.
Result: Very fun game.
Abyss
A very pretty auction-ish game set underwater. The art is great and the game play is… different…. but it didn't hold my attention.
Result: I would play it again, but I wouldn't ask to play it.
6 Nimmt!
An abstract little card game that left me confused after my first game. I won, but I didn't know what I was doing. I have since played it again with the knowledge of what to do and it was fun…
Result: Other small card games are available.
Enigma
Pick a puzzle, solve it, gain tiles, score points… A very good game, except one of the puzzles is MUCH easier than the other 3. If they were more balanced it would be a better game I think.
Result: I could be pushed to play it again
Concordia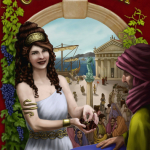 Great game of trading goods using cards to take actions. As the game goes on your can buy cards to take better actions… but those cards are also used for end game scoring.
Fantastic game that I've played a few times since the first play and enjoyed it every time.
Result: Up for it again.