Game Rewind – November 2014
A look back at games I played for the first time in November 2014.
Quite the mix this month.
Panic on Wall Street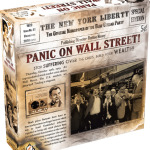 A very fun trading game that I have played from both sides (Buyer and Seller), and won. Very frantic but does require a high (and uneven) player count to work.
Result: Will play again, may even purchase this still.
Wits & Wagers
As fun as a quiz game can get. Here you try to get the answer right, but if you don't know it you can bet on who you think does. A great way of balancing a quiz game.
Result: Will play again, but a UK based version would be nice.
Legends of Adventure
The first Kickstarter I ever back and it arrived nearly 3 years late. It's a game so bad I didn't even bother inflicting it on other people after a solo run through.
Result: Sold without playing fully.
Sticheln
A spin on trick taking in a way that I didn't understand in the first game. I did in the second game but it didn't help me 🙂
Result: Better small cards games are available.
Blueprints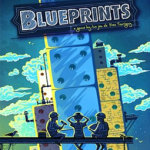 A very good dice game that is different to any other game really. The way you build towers with dice and try and maximise your points is a lot of fun.
Result: Bought and keeping.
Mythotopia
A pseudo-deck building area control game that has a unique way to do battle with other players that makes it feel like a war lasting several years.
Result: Still in my collection, for now.
Marvel Legendary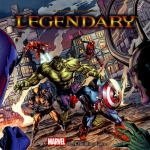 Cheating here as I'd played this A LOT before November 🙂
A great deck building game based in the Marvel Universe. So many combinations available for each game and it's still expanding.
Result: I have since bought this and will be keeping it as long as no other Legendary property replaces it (Probably Firefly :))
Marvel Legendary: Villains
Same as Legendary but you play the Villains with much harsher cards and more messing with the other players.
Result: I don't own this, I'm not a fan.
Mijnlieff
Very nice 2 player game but still only a 2 player game. I owned it briefly but never even got close to playing it.
Result: Worth picking up if you play 2 player games.
Imperial Settlers
A very nice and cute resource management, city building game with great art and very nice game play.
Initial draw could be lucky and the drafting can take a while but it's still nice.
Result: I need to play this again.
Subdivision
Decent puzzle game that I bought, but after one play I decided I'd had enough.
Result: Better puzzle games are available.
La Isla
Nice, quick little Feld card game that I have played twice and won twice. Glad I got this second play in as I was unsure about the game after the first play.
Result: Willing to put my unbeaten record on the line.
Last Night on Earth: The Zombie Game
Average story driven survival game. The stories are good, but the game isn't.
Result: Would play with a fun group.
Snowdonia
Fairly standard worker placement type game
Result: Would rather play a different Euro.
Medieval Academy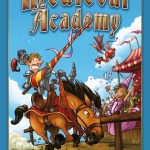 A very nice drafting game with a cool theme and nice artwork. It's very competitive and challenging but very simple to play.
Result: Still planning to pick this up, but will compete with Nevermore in my collection.
Bigfoot
A very nice and quick 2 player deduction game. But it's still 2 player.
Result: Would rather play a deduction game for more players.