Game Rewind – January 2015
A look back at games I played for the first time in January 2015.
Quality AND Quantity this month!
Sherlock Holmes Consulting Detective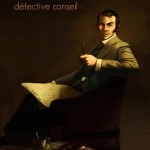 A fantastic story driven deduction game in the Sherlock Holmes universe that will have you scratching your head. It has limited replay value but for the price of the 10 scenarios you get at 2-3 hours per session it's great value.
Result: Hoping to complete the remaining scenarios
The Art of Science
VERY tough quiz game that can have some VERY easy general knowledge questions.
If you have a few people who know their Science and Technology this will be good for you, otherwise… don't bother 🙂
Result: I'd play it once a year with people far more intelligent than me 🙂
Stone Age
Great 'Stone Age' themed (obviously) dice worker placement game with what I believe to be fairly thematic elements. (Although most disagree)
As with most worker placement games, more plays are required to try different things.
Result: I enjoyed this and would play it again given the opportunity.
Myth
A nice card driven co-op miniatures heavy dungeon crawl that I have bought since the first play.
The rules are a bit poor but have been updated so I'm waiting to play with the new rules set I recently received from Kickstarter.
Result: Will keep or sell based on if I like the new rules.
Roll for the Galaxy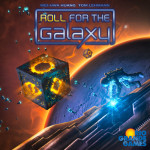 A very good dice game of exploring planets and building technologies. Much better than Race for the Galaxy in my opinion.
The expansion made it better too!
Result: Own, play and it's not going anywhere.
A Study in Emerald
A really cool Lovecraft/Sherlock themed game of hidden roles and area control.
It has a great end game where the player in last place will cost their team the win and the player with the most points on the other team wins. But, as the roles are hidden, you're not 100% sure who you need to help or hinder.
Result: I've got my eye on that Second Edition for my collection 🙂
Yardmaster Express
A very nice and quick drafting game of building a train to score points.
Hate drafting a must 🙂
Result: Played a few times and that was enough.
Spyfall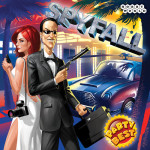 A very good game of bluffing and trying to route out the spy while the spy tries to work out where they are.
I've played this with 3 different groups and each group liked it, although it needs to be played in the right spirit.
Result: In my collection.
Hollywood
A good drafting game where you have to draft Scripts, Directors, Actors and Crew to put on a show to make money.
Result: Would play again.