Game Rewind – December 2013
Another quiet month.
Not a lot of quality either.
Dark, Darker, Darkest
I really didn't enjoy this. Apparently the second rules set has made it better but I've been put off trying it again.
Result: Would need to be convinced
Nosferatu
As far as deduction games go, this is average.
Result: Sold it
Pandemic
It's a good game but I don't get the hype really.
Result: I'll keep to the iOS version.
Francis Drake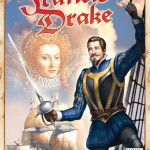 I  enjoyed this quite a bit and I hope to play it again. We did get a few bits wrong and played the basic version of the game so there's a chance the second game will be better.
Result: I would play the advanced game any time.