Game Rewind – August 2013
In a new format, I will be looking at games I played last year one month at a time.
In this post, I look at the games I played in August 2013.
Uchronia
I ended up buying this from a friend I liked it so much. But when I played it again, although I still loved it, I felt the game time would be better spent playing something else.
I'm not saying I know what else exactly but with so many games to pick from right now this one just isn't top of the pile. There is an almighty battle for resource management games and while this is top 5, it's not my number 1 and isn't likely to be.
Still, if I have the opportunity to play Uchronia again, I'm in.
Result: I will 100% play your copy 😉
Cavemen: The Quest for Fire
I enjoyed this. The choices, art, game play etc all good.
It's quite light despite the options and nowadays there are a lot of games to choose that are in a similar niche to Cavemen.
Result: I'd play it again if it was one of a few options.
Perudo
I do enjoy this and would play it again.
Another option is the very cute Bluff Im Zoo which is a card version of Perudo. As easy to play, has the same game essentially but is better looking, more portable and a lot quieter! 🙂
Result: I will play if it's been a while since last time.
Last Will
While I enjoyed this, and the game play and theme are fun… I just don't miss it. It is a good game though.
Again, I feel this category has a lot of competition and Last Will isn't going to win a battle, even vs the previously mention Uchronia.
Result: Would like to give it a try with the expansion.
Pixel Lincoln: The Deck Building Game
If resource management games have a battle to fight for my time, deck builders are having a Battle Royal!
Pixel Lincoln is a game I will not play again and currently Trains, Marvel legendary and even the tiny Valley of the Kings Waaaay out rank it for game time in the deck building genre.
Result: Time to send the Pres to Ford's Theatre…
Epic Spell Wars of the Battle Wizards
I liked this enough to pick up a copy and played it with my friends.
As fun and random as it is, I just didn't enjoy it as much as when I played it for the first time, so I sold it. Epic Spell Wars has competition from games like King of Tokyo and the recently released Archer: DANGER ZONE!
Result: I'll play it at the start/end of a game day.
King of Tokyo
This game is so good. You roll dice, resolve them, give the dice to the next player. It's so quick and fun.
Yes it's random but King of Tokyo, unlike Epic Spell Wars, just has that extra something that keeps me wanting to play it.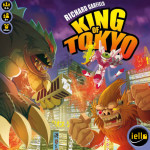 Result: I'll play it any time, but I'm Cyber Bunny… seriously, I'm Cyber Bunny.
Skull & Roses
A game I haven't played nearly enough. Probably because it's really hard to get hold of. The black versions is cool, the new 'Skull' purple box affair has been reprinted but the want I want Skull & Roses Red is not to find at a reasonable price. (The Red versions has a Joker character as one of the cards sets in case you were wondering :))
Although, would I play it? It's ANOTHER light, short game. Is it better than Lost Legacy? Abluxxen? etc etc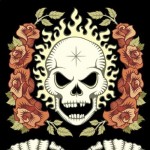 Result: Will play it, might own it one day.
Valdora
I THINK this was the first pick up and deliver game I played and it was a good one.
Valdora gives you plenty of options but it is, as I assume most of these games are, a battle for efficiency.
Result: I'll give it another play if nothing else is going.
K2
I like hand management games and as far as they go this one was very tense and fun.
While it is good, it's not my favourite and while K2 does a good job and being a good game, I don't feel I want to play and play to figure it out.
Result: I would give this another chance, see if I can survive until the end this time 🙂
City of Iron
OK, so this game is fine but a bit flat without using the player powers.
But with them it seems unbalanced and I can't imagine winning City of Iron vs that Pig Race.
Result: Too many other games to play so no thank you.
Quarantine
VERY cute, Loads of bonus rooms to buy and build with your Hospital.. which one out of those to pick from will you choose!?
Well, none of them, the basic ones are too strong. You can easily cure patients with them and while the actions the other rooms give you are great, basic rooms give you points.
It's a shame as I quite liked Quarantine until we realised how strong those rooms were, it just becomes a race for them at the beginning of the game.
Result: Will play something else.
Eclipse
I like this and while I've had the chance to play it a few times since I haven't. I was really put off my being blown out the water (or Space) by experienced players.
I don't really remember how to play Eclipse enough to remember what I leaned the first time round so I'll probably make the same mistakes again 🙂
Result: Yes I'll play it again… unless you want to play Terra Mystica instead? 🙂
Mascarade
Needs to be played with people that know what they're doing, people who are patient and people who want to play a game in the right spirit.
It's an OK game, I sold my copy but I have played Mascarade a couple of times since and had fun. I also tend to a win a lot which helps 😀
Result: If it's the only filler, I'll fill my time with it.
The Settlers of Catan
A classic that has already been superseded by better games before I played it.
I can see the appeal of The Settlers of Catan but I don't see it at game days to be able to play it again. It's not one I want to own either.
Result: I do want to play it again.