Game Rewind – April 2014
A look back at games I played for the first time in April 2014.
Another quiet one for first time plays…
Quarriors
Dice building and attacking other players. Only good if you play with the advanced rules.
One I like to play on the iPad but in real life Dice Masters has  replaced this for me 100%
Result: iPad only from now on.
Rise of Augustus
Bingo for Roman times. Played this again fairly recently and still enjoyed it. There is a copy in my group so I hope to play it a few more times.
Result: Hope to play again.
Bang! The Dice Game
Hidden roles and dice. I'm not a fan of the card game, it takes way too long to play. But the Dice game is quick and fun.
Result: I will play it again.
Digit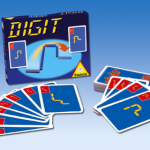 Move a stick, play a card. It sounds really dull but it's a lot of fun. Frustrating, but in a good way.
Basically, move a stick trying to match a pattern on a card you have. If you make a pattern that matches one of your (or anyone's) cards, you (or they)  discard it. If no one matches you draw a card. First player to get rid of all their cards wins.
Result: I will play this any time.
Divided Republic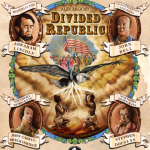 An area control, political themed game based on the 1860 US elections.
I have since played Twilight Struggle, this is similar but lighter and plays up to 4 players.
Result: Would play this one again as one of the other parties.
Galaxy Defenders
Didn't really get into this as we died before the game got going.
Result: Deserves a second chance.